Now that we've gotten settled back in after being on vacation, I'll do a brief recap!
We went to my parent's house in Harbor Beach (the Thumb of Michigan!) They live about two blocks from the beach, so we were at the beach A LOT. We barbequed, we celebrated birthdays (my mom and brother) we went to the Cheeseburger Festival in Caseville (A Jimmy Buffet themed summer festival-so much fun and so so tasty) We went up to Point Aux Barques and saw a light house from the 1850's and skipped stones. Gabriel went fishing for the first time and caught himself EIGHT fish. My dad, Geo, and Gabe all put in a dollar for the first fish caught, the biggest fish caught, and the most fish caught. Gabe ended up "winning" all of those things and was three dollars richer when he came home. Lucky boy! We saw plenty of deer, bunnies, and a special treat, Beefalos!! We had a great time visiting and wish we could have stayed longer, but on Friday it was back to reality. This weekend is not only Elburn days (a festival in the next town over) but CornFest in DeKalb AND lucky us, Geo is off all weekend! Woohoo!
Now, for what you've ALL been waiting for...
My siblings and I, including the birthday boy!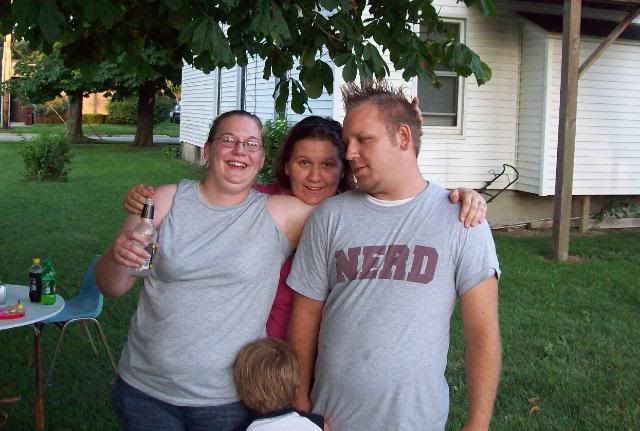 Gabe and his Pop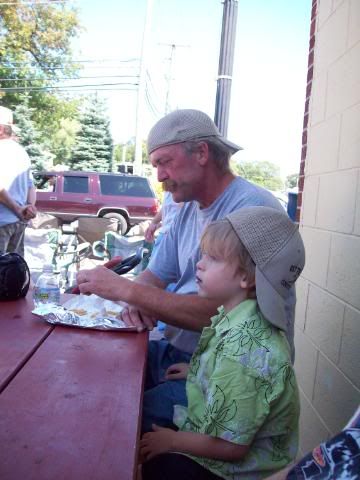 Bits and her Pop
Beefalo!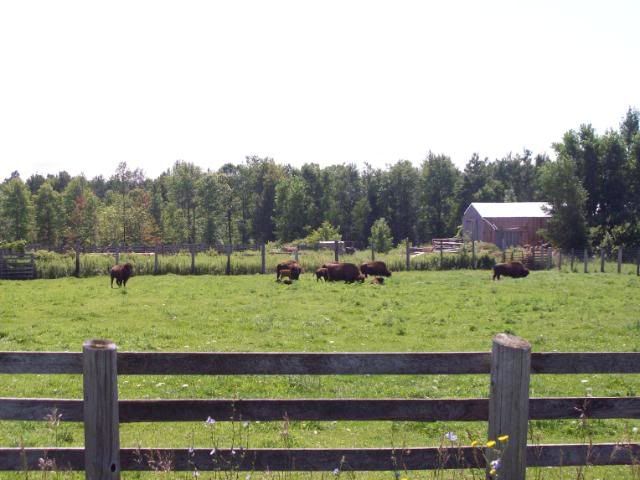 Bits and her aunt Buzzy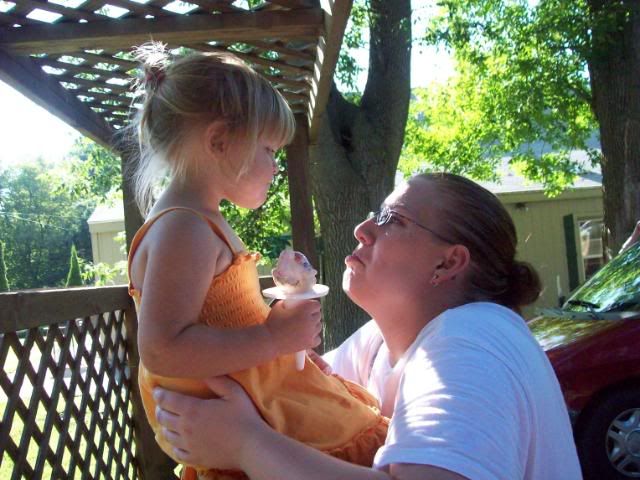 Gabe and his prize winning fish!
Me and the kiddos at Point Aux Barques
Skipping rocks at the lake